About the Film: Directed by Van Maximilian Carlson, BHOPALI documents the experience of second generation children affected by the Union Carbide gas disaster of 1984, the worst industrial disaster in history, and subsequent contamination of groundwater by Union Carbide Corporation (an American company now owned by Dow Chemical, the second largest chemical company in the world). It follows several children as they and their families cope with the ongoing medical and social disaster, as well as their memories of that traumatizing night that shocked the world and changed Bhopal forever. Set against the backdrop of vehement protests for the 25th anniversary of the disaster, the Bhopalis continue to fight for justice, proving to be anything but victims. Thousands were killed and more than 100,000 were affected by the contaminants. 26 years have passed since the disaster, yet the suffering continues and, for the victims, justice has yet to be seen. Award winning director Van Maximilian Carlson presents a modern portrait of shattered lives in the community surrounding the abandoned Union Carbide factory. We focus on survivors of the disaster and their families as they continue life amongst the indelible remainders of contamination and death. Set against a backdrop of high stakes activism, global politics, and human rights advocacy, this film explores the ongoing struggle for justice against Union Carbide, the American corporation responsible for the disaster. Featuring Noam Chomsky, Satinath Sarangi, and attorney Rajan Sharma.
Awards: Grand Jury Best Documentary Award, 2011 Slamdance Film Festival, Documentary Audience Award, 2011 Slamdance Film Festival, Best Documentary Award, 2011 Los Angeles International Film Festival, Best Director, 2011 Los Angeles International Film Festival, Best Documentary Special Jury Award, 2011 Beverly Hills Film Festival
About The Root Reel: The Root is an initiative to propagate cultural, social and environmental issues through diverse media & merchandise. We have created a platform called The Root Reel, which showcases relevant, thought provoking films from across the world. We are constantly reaching out of filmmakers who have captured their concerns through cinema & would want to share their stories with a larger audience. The objective behind The Root Reel is to be a mirror, reflecting upon stories around us & try bringing them closer to the urban audience.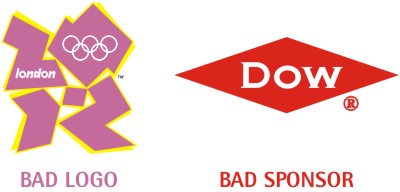 Design & People poster in solidarity with the victims of the worldwide cruelties of Dow Chemicals. One World, One Dream — A World Without Dow. Visit
download
page.